Mahana Tamanu Oil
Tamanu oil, also known as Pacific green gold, is a pure and virgin vegetable oil that is entirely natural and produced in French Polynesia. It is used mainly for cosmetic and dermatological purposes.
Tamanu oil, scientifically named Calophyllum Inophyllum, is extracted from a tropical tree called "Tamanu" which is found in Polynesia.
Tamanu oil has been used for centuries in traditional Polynesian medicine and has aroused the interest of modern medicine in recent years, particularly because of its healing and anti-inflammatory properties.
Its calming, regenerating, protecting and anti-bacterial properties have also been proven by tests.
Tamanu oil is very effective in relieving pain such as tendonitis, sunburn or to fight skin problems such as acne, stretch marks or couperoses.
INCI Composition : 100% Calophyllum Inophyllum
Mahana Calophylle oil is very aromatic and represents a treatment on its own thanks to its powerful active components.
No additives, conservatives or fragrances have been added to it to preserve all its natural properties.
Properties and Application  
Moisturizing
Tamanu oil penetrates several layers of the epidermis, it deeply nourishes the skin. The skin regains its suppleness and natural elasticity.
A daily application on the face allows a good hydration of the skin making it smooth and soft.
Calming
Tamanu oil has purifying and soothing properties. It is used to relieve skin irritations. Protective, Tamanu oil soothes flushed, irritated and itchy skin.
An application on irritated skin areas helps to relieve the itchy sensation.
Regenerating
Tamanu oil is naturally rich in unsaturated fatty acids. It helps the regeneration of the epidermis and refines the skin texture.
This vegetable oil is ideal for very dry, dehydrated, wrinkled skin, but also to heal burns, sunburn and scars.
Circulatory
Thanks to its natural circulatory properties, Tamanu oil activates blood circulation and decongests blood vessels. It is recommended for the treatment of rosacea or varicose veins.
Daily application of Tamanu oil on the targeted areas or diluted with Tahiti monoï for a massage application on a larger part of the body.
Anti-oxidant
The polyphenols naturally present in Tamanu oil allow it to neutralize free radicals and thus slow down skin aging. Tamanu oil reduces wrinkles, fine lines and brown spots.
Apply to the eye contour area and the entire face for a double anti-wrinkle and anti-dark circle effect.
Healing
Tamanu oil is naturally rich in calaustraline and inophyllolide, two powerful healing ingredients. It reduces the marks of unsightly scars and even old or deep scars. The skin is smoother and clearer.
Daily and regular application on scars, wounds, acne lesions or stretch marks.
Anti-bacterial
Tamanu oil has natural purifying and cleansing properties, thus preventing the proliferation of bacteria.
It is beneficial in case of wounds, eczema, psoriasis, acne, cold sores...
Tamanu oil can be used on the whole body, face and hair.
On the face
Tamanu oil can be applied on the face in the morning under make-up and/or in the evening before going to bed.
Tamanu oil can be used pure locally on specific areas of the face such as pimples, plaques, localized redness, rosacea...
In this case, apply one to two drops of Tamanu oil with your fingers to the targeted areas of the face.
Tamanu oil can also be used on the whole face pure or mixed with your daily cream (especially if the smell of the oil bothers you).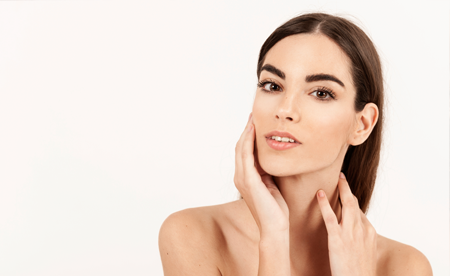 On the hair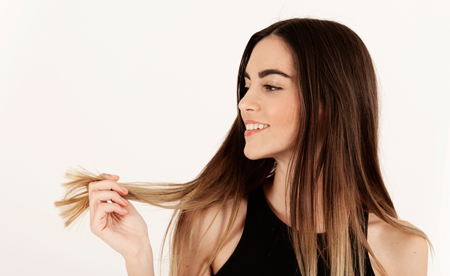 Tamanu oil can be applied to the hair to moisturize and restore brilliance to the hair but also to stimulate and heal the scalp.
Apply the oil part by part and massage the scalp. Apply also to dry and damaged hair strands. Leave on and rinse with your usual shampoo.
On the body
Tamanu oil can be used pure on targeted parts of the body.
For an application on a larger part of the body or in massage, it is recommended to dilute the Tamanu oil with Monoï de Tahiti.
Tamanu oil is slightly rubbing and gives a warm feeling a few minutes after application.