About us
Our History
Mahana is the story of a trip around the French Polynesian islands and unforgettable experiences with the nature and the inhabitants of Tahiti. The harmony that reigns between wild nature, ocean and people is based on ancestral traditions perpetuated from generation to generation, but also on a true cult of savoir vivre.
Mahana means Sun in Tahitian, a key and indispensable element at all stages of the creation of the Tahitian monoi. The sun that shines, the sun that warms, the sun that allows nature to thrive and gild our skin. It is all these feelings of well-being and happiness that we want to share with you through our products. 
Our Team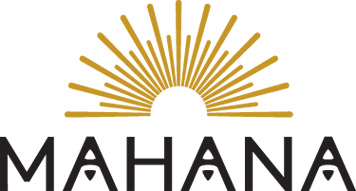 A family story
Mahana is a family treasure, products selected and tested in family, ideas worked with children but also a desire to share with you the beautiful and natural products that we love ...
Testimonials
"
I use Mahana's Monoï Tahtiti Tiare for my hair and body, I love its silky texture and fragrance that reminds me of the islands and the beach. Thank you very much for your kindness.
"
Alice E.
"
Tamanu oil is very effective for my skin problems but also for my children's daily little bumps... it's a basic to always have in your bag!
"
Emilie P.
"
I love Mahana's Monoï Bronzant, I use it after a day in the sun, it perfectly moisturizes my skin and gives me a beautiful golden tan... Thank you for your kind attention!
"
Jacqueline L.
"
I love these products, I order them every year. The beauty kit is very practical to store the monoï in its bag!
"
Beatrice M.